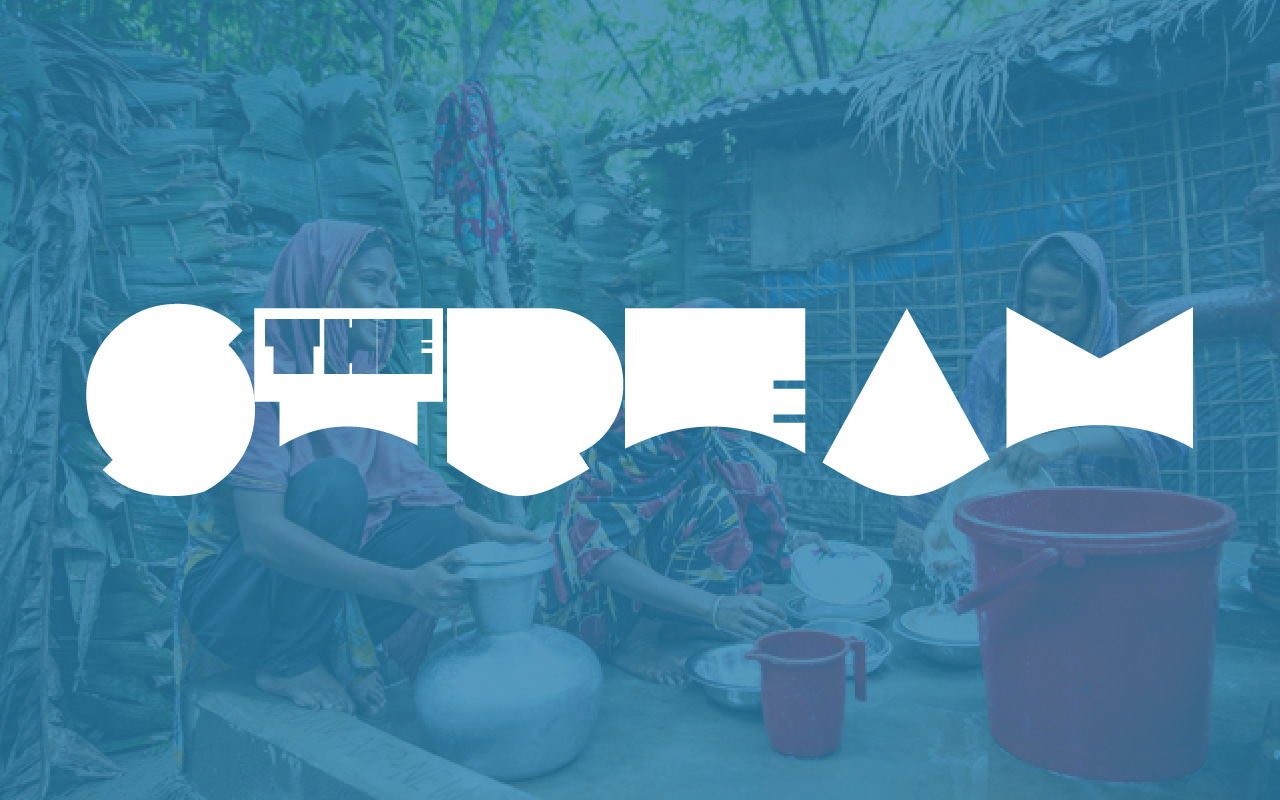 THE STREAM was the outcome of a social design project to raise awareness about the importance of worldwide access to clean drinking water.
Aimed at 16-24 year-olds. THE STREAM is a charity that uses streaming platforms to promote the message of access to clean water and engage users with the streamers community on THE STREAM website.
Presenting this project at the Art Directors Club of Europe (ADCE) Festival in Barcelona November 2018. As part of the High Potentials Programme they host every year.
The visuals for the campaign depict the comparison of importance between the need for access to clean water and the need for an endless music stream. This is done by using pictures of those trying to access clean water and using illustrations of headphones to show that an endless stream of music would not make their situation any better or worse.

The audio adverts play on the fact of the music stream being stopped by adverts. So the adverts start off with a popular song being played and then is interrupted by somebody talking about adverts stopping your flow of music not being as annoying as your supply of water stopping. Each advert has a different song that caters to different music genres. So each advert can be played according to the type of music the user is listening to.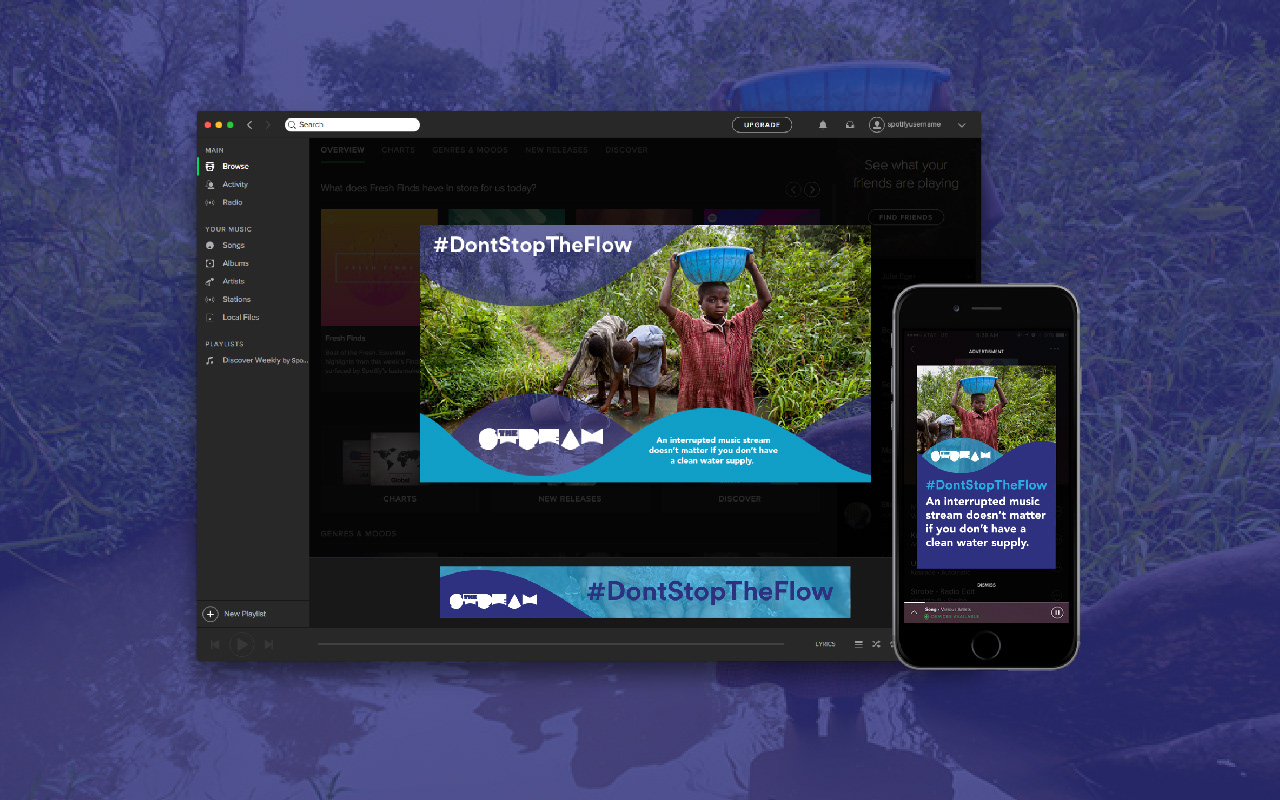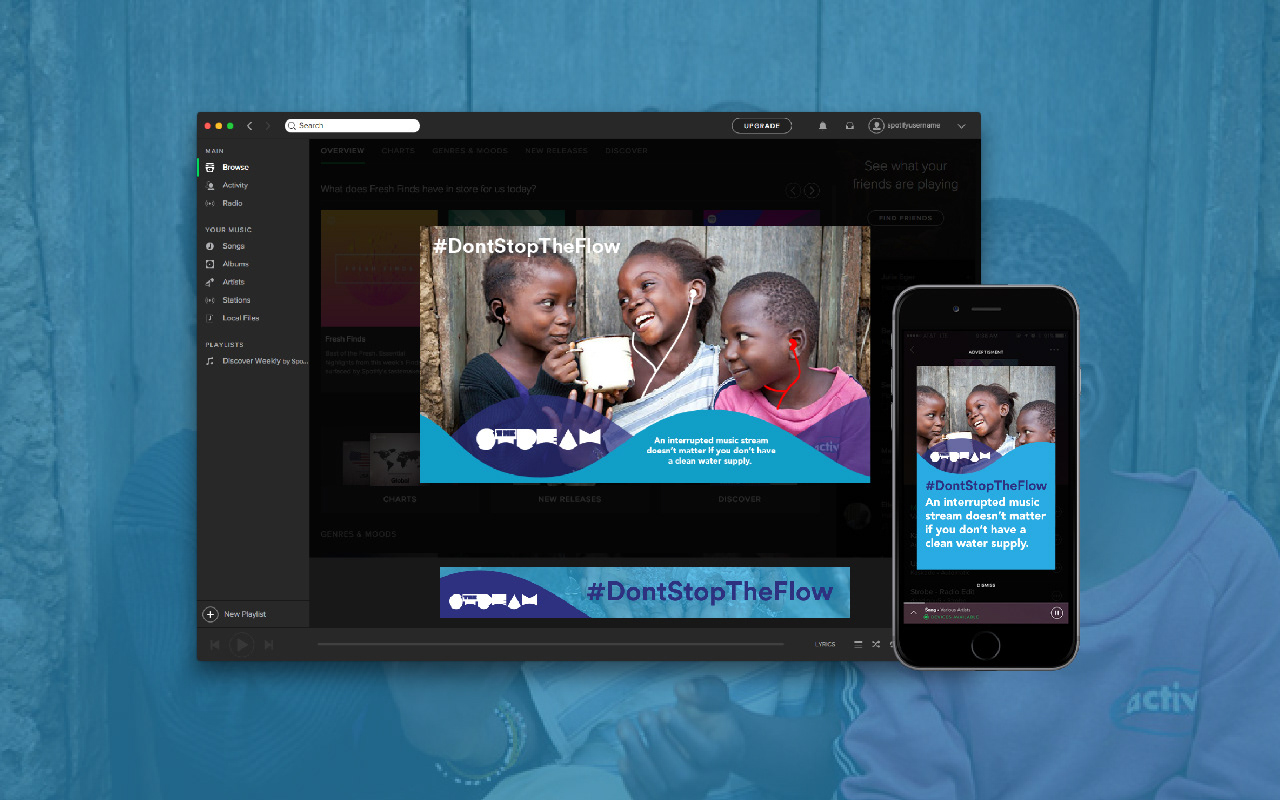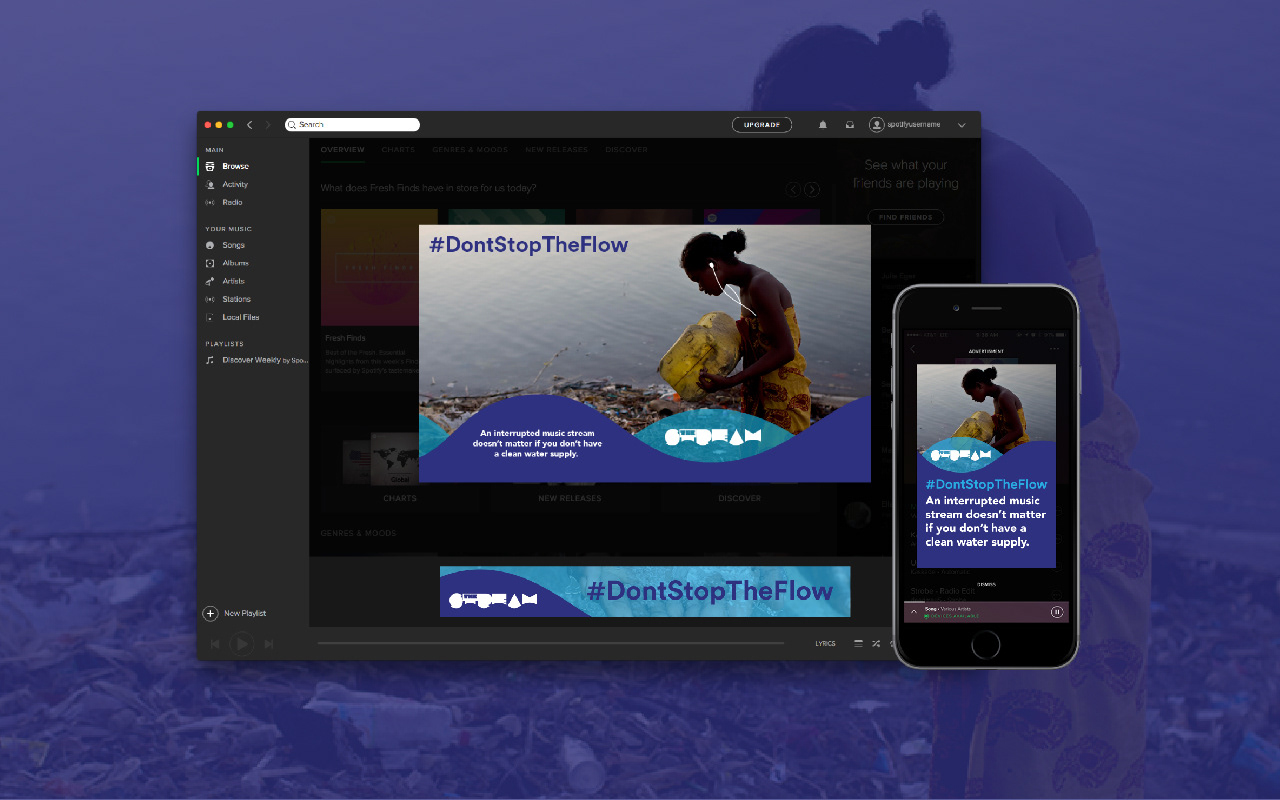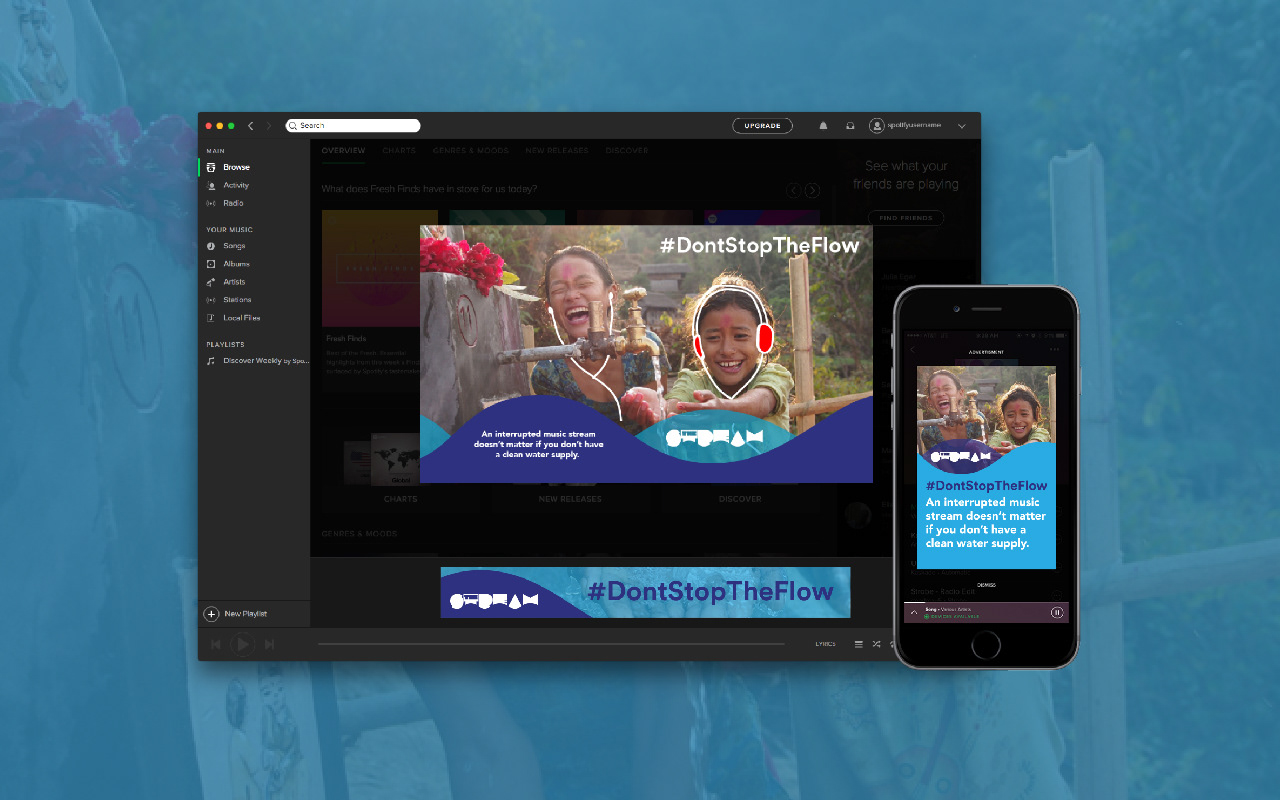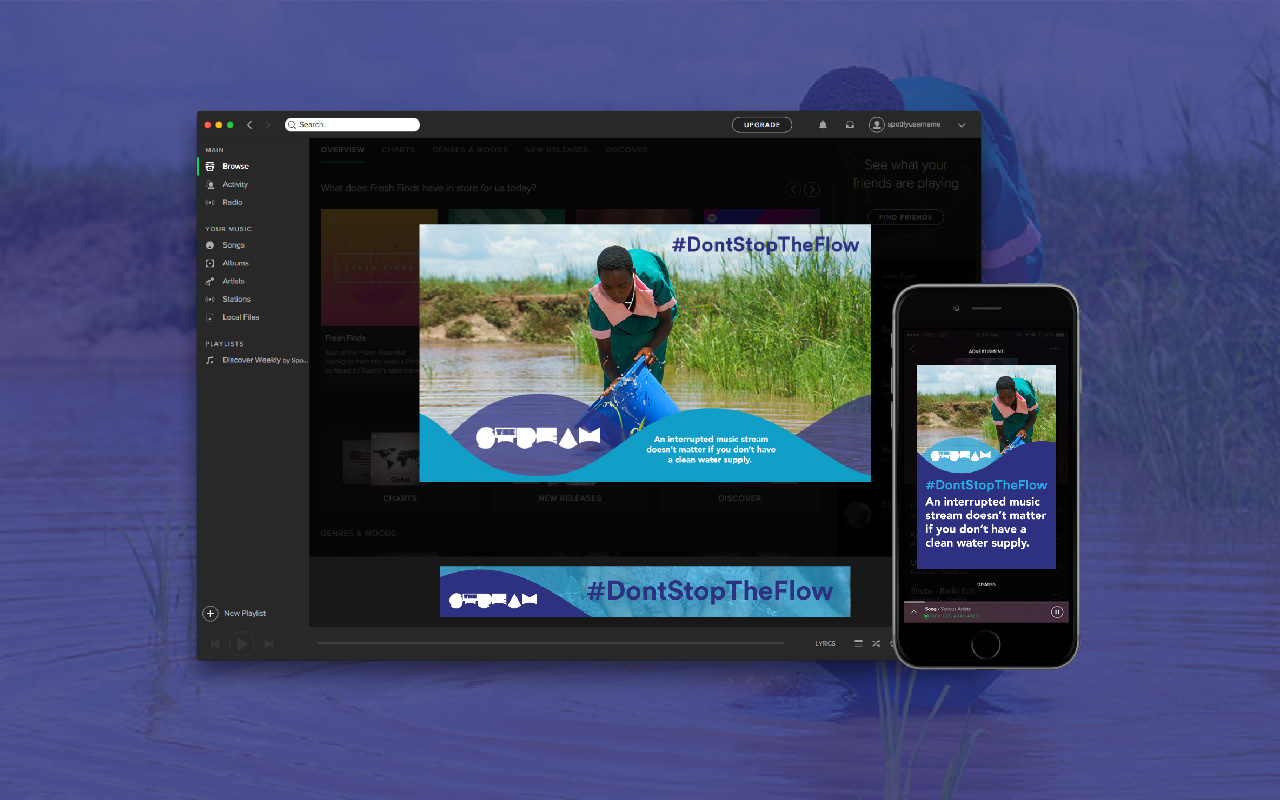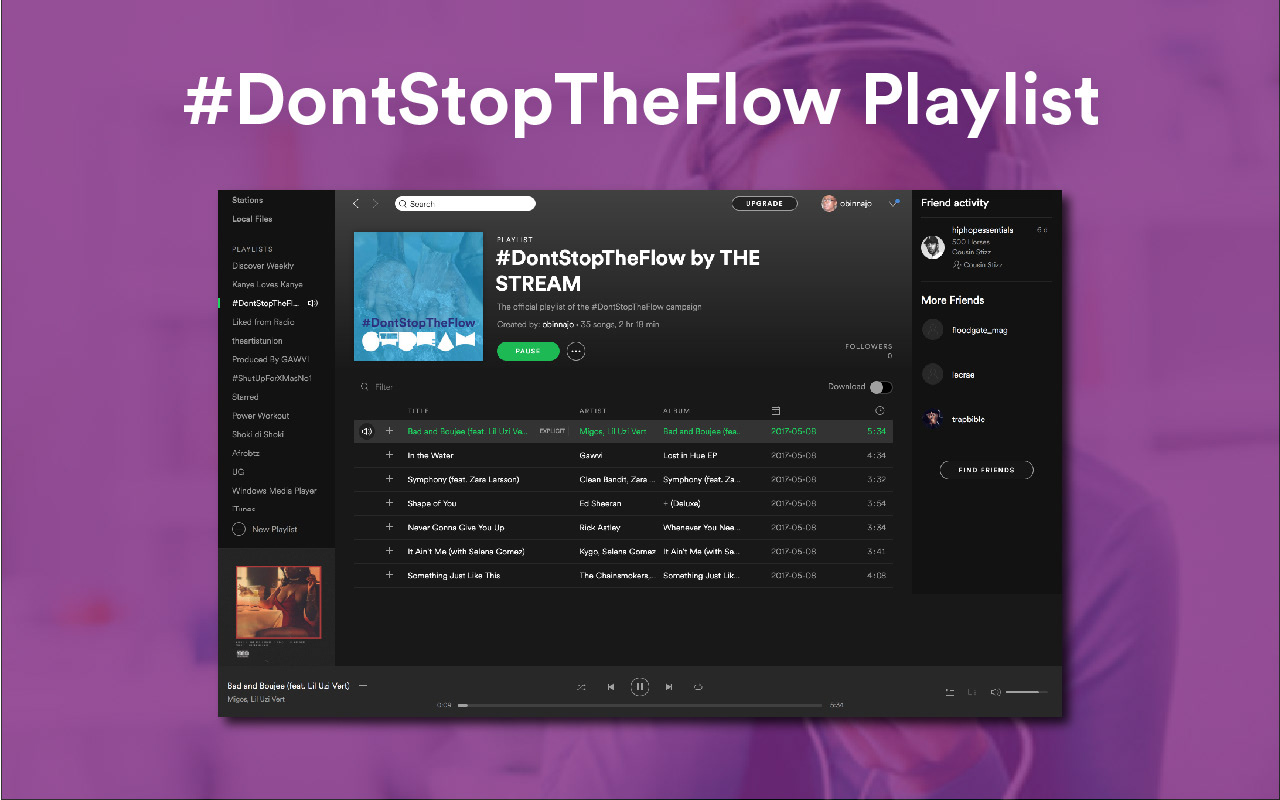 The #DontStopTheFlow playlist consists of songs that are either used in the advertising campaign or are related to water or charity. With a mix of serious and light-hearted songs to balance the mood.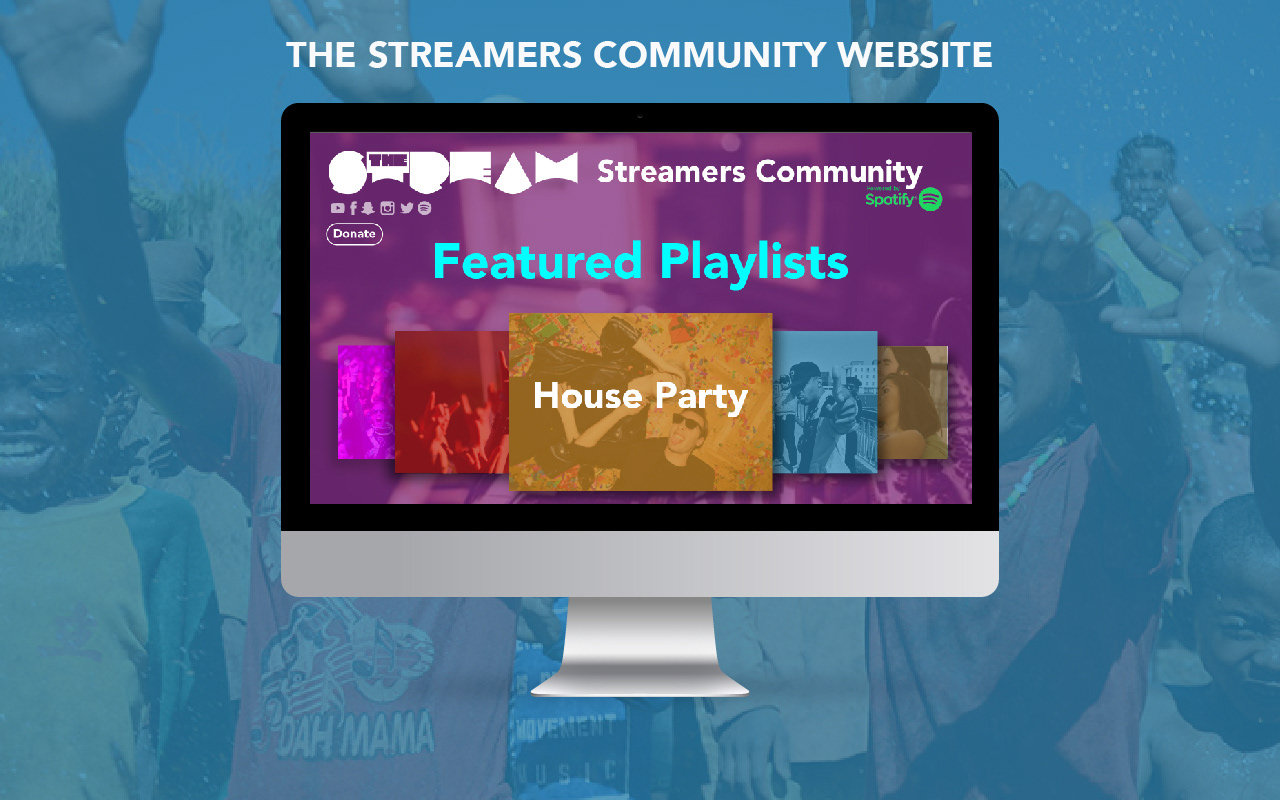 https://marvelapp.com/h360156